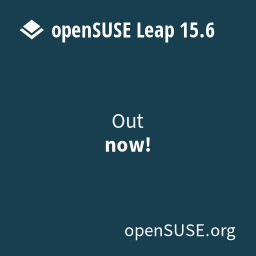 Our infamous
Jakub "jimmac" Steiner
designed new
openSUSE countdown
artwork that is more in line with the look and feel of the upcoming
openSUSE 11.2
distribution. He also proposed using
SVG
templates and
rsvg
in order to render the various localized images, rather than the
Python PIL
script with crappy math
I wrote a while ago, including the many ugly hacks to compute the coordinates text coordinates, font size adjustments, etc... It is indeed much more comfortable and flexible now, simply by using
Inkscape
to design the templates (one for each image size, because it uses a
raster
background rather than a
vectorized
SVG), containing placeholders.
A plain Python script contains all the localization logic and replaces those placeholders with the appropriate content for each language, and then feeds that into
rsvg-convert
to render
PNG
files. If you're interested by the nitty gritty of that script,
it is available at forgesvn1.novell.com
. For details on how to include that openSUSE countdown image on your site, blog, ..., please consult
the corresponding page on the openSUSE wiki
.
Labels: opensuse